Dr. Joanne Aisha Simon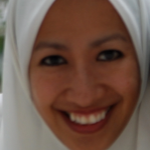 Greetings! I'm Joanne, and I'm so excited to welcome you to Learning Efficiency! I have had a life-long love of learning and, since founding Learning Efficiency, Shahzad and I have strived to make it a place where we would want our own kids to be: A place where every student who walks in feels understood, empowered, inspired and effective.
Prior to Learning Efficiency, I trained as a physician in Virginia and got my Master's in Public Health from Harvard with a strong focus on humanitarian relief. As a physician, I had the joy of co-founding Doctors Worldwide, a medical relief organization which still has operations in over 13 countries. When I haven't been at Learning Efficiency or with my three energizing boys, I have had the opportunity to teach chemistry at the base of Mount Kenya, do health education in the middle schools of Washington, DC, health care reconstruction in Sarajevo, entrepreneurship in Cambridge, algebra in Kuala Lumpur and salsa dancing in Richmond. I can't wait to continue my journey with you and your family!