Our Academic Coaching Program
What Are Study Skills?
---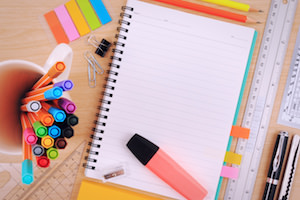 Executive function and study skills are the organizational processes that help students pay attention to their surroundings, prioritize their work, manage their time, and get things done. When your child is busy balancing a full course load and many different extracurricular activities, executive function and study skills allow your child to effectively complete homework while also assessing for quality.
This looks a little different for each student so our Academic Coaching is completely customized. For some students, they need support better utilizing their existing organizational tools and habits. For others, they need help prioritizing tasks and realistically estimating how long each one will take them. Better executive functioning skills allow your child to make the most of their time and efforts!
Why Are Self-Management and Study Skills Important?
---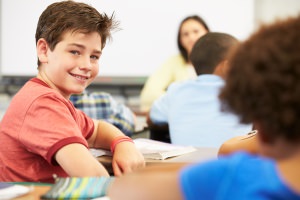 Whether focusing on academics or beyond, executive function and study skills are crucial life skills to have. Personal organizational effectiveness can help students maximize their learning in the classroom, while also allowing them to balance activities outside of school. For college and career, being able to make positive decisions about their time will grant your child more opportunities for success. College students often comment on the level of time management skills they need to navigate life after high school. Similarly, research has shown that time management and executive functioning skills are far more crucial to to professional success as an adult than academic skills.
Our Academic Coaches specialize in guiding your child's development of these skills during middle school and high school which will open opportunities for them for the rest of their life!
Commitment To You
---
Improving executive function and study skills is a process that not only involves the right instruction but also the consistency and flexibility to adjust to your student's growth over time. Our Academic Coaches are dedicated to collaborating with you to ensure your child is fully supported. From regular check-ins, to emailing your child's teachers to coordinate process and workflow, to helping kids avoid procrastination and finish their homework more efficiently, we are here to ensure your child is empowered!
Experienced Faculty
---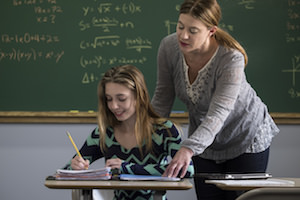 We understand that developing executive functioning and organizational skills are an important part of a student's educational journey and the faculty they work with is critical to their success. The Academic Coaches at Learning EfficiencyTM have attended Harvard, Stanford, Princeton, and Columbia along with many more of the world's greatest universities and are specially trained to support students in executive functioning. Attending a top university alone is not enough to ensure effective teaching abilities so, at Axiom, we screen for engaging personalities, subject-matter expertise, teaching ability, and, most of all, dedication to their students' success. At Learning Efficiency, our Academic Coaches don't just teach, they mentor and inspire. Time and again, students who have gone elsewhere for support without success have come to Learning Efficiency and found that our customized instructional approach allows them to go from struggling to thriving. Click Here To Learn More About Our Team.
Tight Schedule? We're Open 7 Days a Week!
---
Today's student is busier than ever, which is why effective organizational habits are crucial! To make the most of your time, Learning Efficiency is available 7 days a week — whether at one of our centers or at your home, we are customized to your schedule. Whether you need support every day or just once a week, Learning Efficiency's team is here and ready to help.